About Us
158 Performance is the only Dealer in the UK to carry BRP Centre status. We stock Can-Am Spyder trikes and the all new Can-Am Ryker.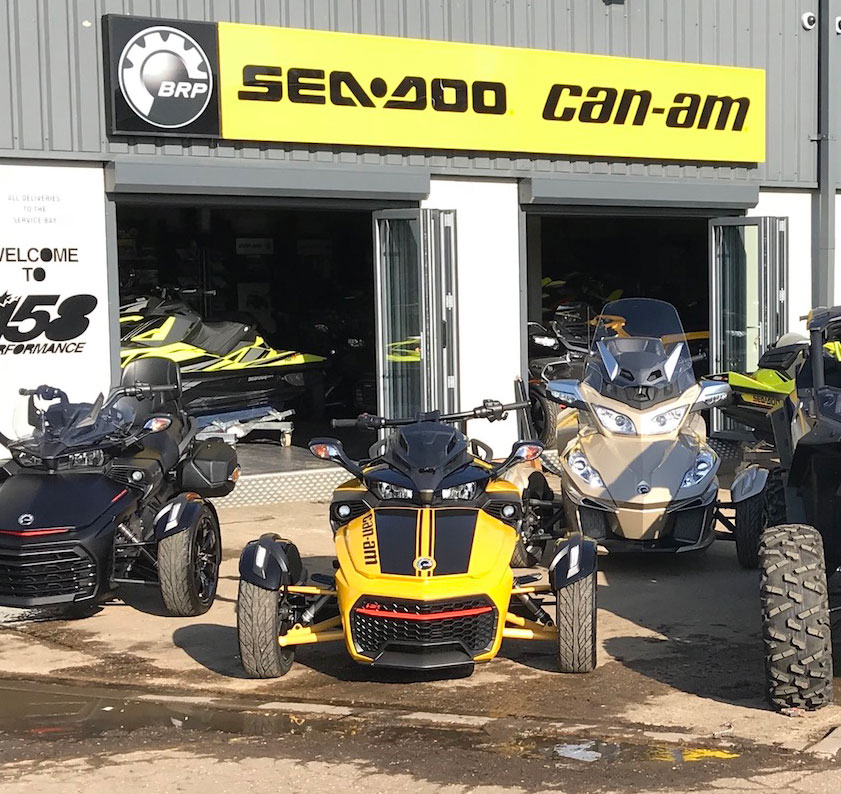 We don't just stock them...
we carry an
extensive range of demo machines

always available for test rides

... and back everything up with factory trained technicians plus extensive accessory and spare parts stock.

At our workshops we build, upgrade, provide parts, repair, tune and service all of our products. We also sell clothing and accessories to go with new and used vehicles we provide. Based in Lincolnshire, we are perfectly placed to service the entire UK. We have an extensive showroom and workshops, even our very own 45 acre lake where we provide RYA training, Jet ski membership, day launch and experience days.
01.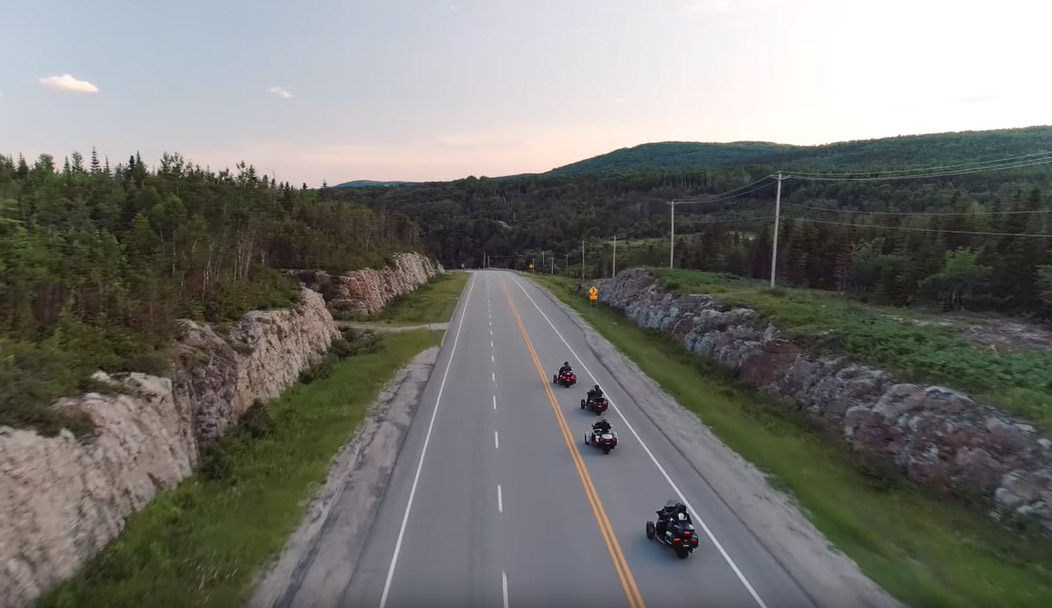 Can-Am On-Road lineup walkaround
Take a tour of the 2020 Can-Am On-Road lineup and discover the fully reimagined Can-Am Spyder RT!
Can-Am On-Road Youtube Chanel
Can-Am Ryker
Can-Am Ryker and Can-Am Ryker Rally Edition!
Can-Am Ryker prices are starting at just £8,699 for the 600cc version the Ryker offers plenty of value, stepping up to the 900cc and 900 cc Rally Edition at £11,399.00 there is a model to suit all.
Riding the open road with ease means the possibilities start and never seem to end. For you, and for the world of riders ready to take it all on. With Can-Am Ryker, there's no holding back on anything, especially fun.

CUSTOM AT THE CORE - CAN-AM RYKER
Easy-to-add accessories like color panels and hood accents transform your ride's visual style, while functional accessories switch up your ride with a purpose.

PRICED TO EXCITE CAN-AM RYKER
An unreal ride at an unreal price. With a starting price of just £8,699.00, it's easy to get on the open road and start riding.
Everyone deserves a ride like no other. That's why the Can-Am Ryker is designed with an intuitive twist-and-go transmission and no gear shifting. Plus, a Vehicle Stability System (VSS) ensures you're always held in place so you can own every road.
On a Can-Am Ryker, every ride is a thrill ride. With a lower seating position, you'll feel one with the road, so you can tackle tight turns, own every curve, and challenge every limit.
Hit the streets in style. Your style. With tool-free adjustability, you can change your riding position in seconds. Once you've got it home, it's just as easy to swap the colors of your ride by switching out panels and adding or removing accessories to suit your look.
02.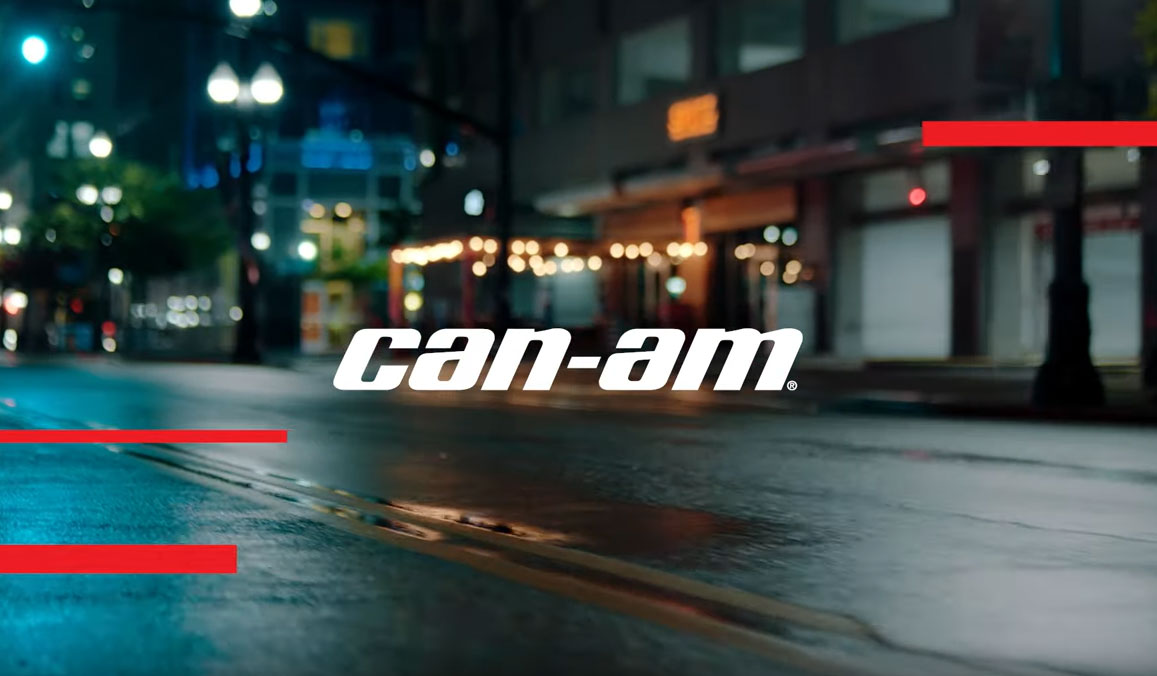 RIDE LIKE NO OTHER
Your playground awaits. All day and all night you've got everything you need to rule any road and never hold back. The only question is, where will you play?
Can-Am On-Road Youtube Chanel
Can-Am Spyder
A BALANCE OF BOLD & CONSERVATIVE COLORS
It's hard to mistake a Can-Am Spyder for anything else, distinctive lines, unmistakable sound, and a styling that's equal parts substance & attitude. We're adding a shade more intensity with two new colors; Phoenix Orange Metallic, and Liquid Titanium. Go bold, or go classic; the choice, like the open road, is yours.
MAXIMUM INFO. MINIMUM DISTRACTION.
Keep an eye on performance with our range of all-new, fully-digital gauges – everything you need to know the moment you need to know it.
The new digital gauges let you see everything at a glance, including tachometer, odometer, trip and hour meters, gear position, temperature, engine lights, fuel level and clock.
THE DIFFERENCE IS IN THE DETAILS
Nothing looks quite like the Spyder F3-S Special Series. "Special" only begins to describe its distinctively aggressive, sporty appearance; from its Super Sport Grille, orange handlebar and frame, Mono Seat Cowl and Gauge Spoiler, it leaves a first impression others can only follow.
RELAXED CRUISER ERGONOMICS
For short or long rides, comfort is everything. Riding in a relaxed position adjusted specifically for you with the UFit System ensures a more comfortable and enjoyable ride.
Turn heads with this bold statement on wheels. With a muscular stance, your presence is sure to be noticed.
Spirited performance in every ride. With a superior power-to-weight ratio and a power-optimized gear ratio, your pulse will pound as you feel the thrill of the open road.
03.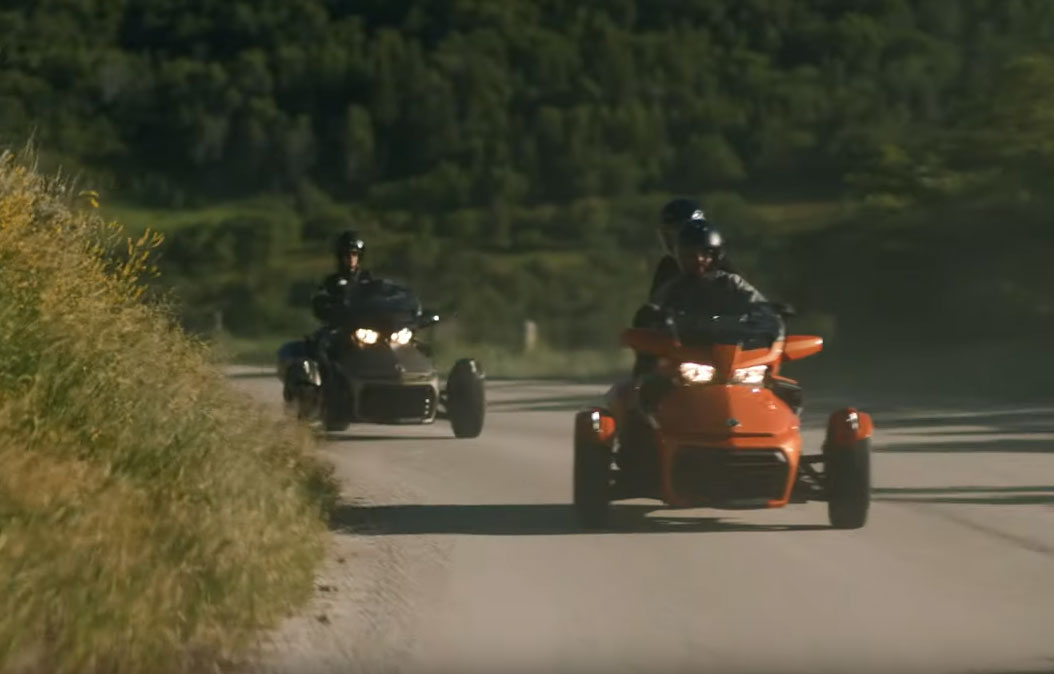 CAN-AM SPYDER F3
Bold, muscular design. That's what it's all about. The Can-Am Spyder F3 will push the limits of performance, while the relaxed seating position will have you always looking for more.
Can-Am On-Road Youtube Chanel
Get Your Ryker or Spyder
Browse through our Ryker or Spyder models to find a model that would be most suitable for you. Or have a play on a Ryker Ride Builder to perfectly customize your Ryker.

Select Your Favourite Model

Find Your Perfect Spyder or Ryker bike

To find your perfect Spyder or Ryker trike browse through our models and see which one will be the best for you, or call us to have a chat.

01.

Book A Test Ride

Just give us a call on 01778 341 144

Test ride is the best way to find out which trike will be the most suitable for you, so just give us a call and we will book you in for a test ride.

02.

Take Your New Trike home

Payment Options

For your new Ryker or Spyder we offer Finance Option, or if you already have Spyder or Ryker you might be interested to upgrade it for new model.

03.
04.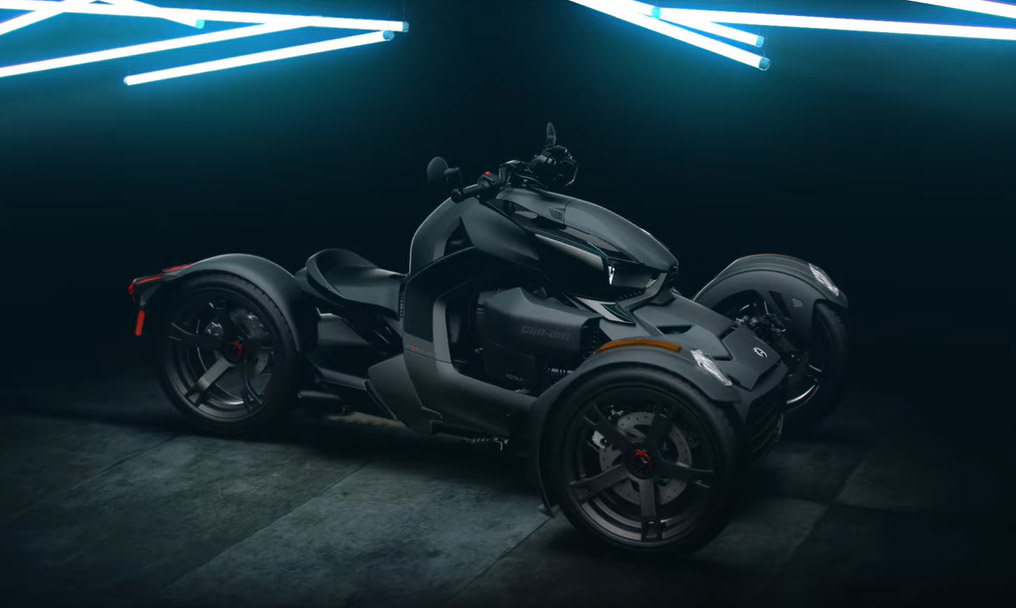 Style Your Ride
Customize & personalize the ride like no other with the all-new LinQ for Can-Am Ryker. Form meets function and style rides on the edge with the easy-on, easy-off convenience of LinQ accessories.
Can-Am On-Road Youtube Chanel
FACTS
.01
EASY TO RIDE WITH JUST CAR LICENCE!
All you need is a valid Car License to ride a Can-Am On-Road product in the UK & Ireland. Drivers need to be at least 21 years of age, valid on UK & Ireland territory.
For all other countries, please check your local authorities to confirm which licence you need to obtain to ride a Can-Am On-Road product.
.02
CUSTOMIZE YOUR CAN-AM RYKER
Your ride. Your way. Engineered to be infinitely customizable, you can build yours and swap your style as often as you like. Download the industry-first Can-Am Ryker Ride Builder, featuring Augmented Reality, to view and customize your 3-wheel ride right before your eyes. The fun's just getting started.
.03
CUSTOMIZE YOUR CAN-AM SPYDER
With accessories, you can modify the Can-Am Spyder looks and features. Accessories to take you the extra mile, get the perfect accessories to enjoy the most comfortable ride and performance of your Spyder.
05.